If you've always wanted to slip away for a dream vacation but had no idea how to start saving for it, our Vacation Club Account may be for you. This account helps you save for a special occasion by giving you a dedicated place for your funds where you're less likely to use them. Regardless of what your ideal vacation is, with our Vacation Club Account, you'll be there in no time.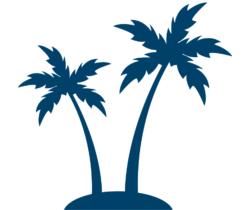 Features of our Vacation Club Account:
Start saving anytime.
Enjoy the flexibility of choosing the amount and how often funds go into the account.
Easily set up automatic transfers.
Withdrawals are limited to once quarterly to help reduce the urge to spend.
Track progress through Online Banking and the Mobile App.
Earn interest annually on 12/31.
Vacation Club account funds are never disbursed into another account until you are ready to use them, so you have the freedom to use it for as long as you need. When you are ready to cash out, simply let us know and we will be able to disburse your saved Vacation Club funds into another account of your choosing.
For more information or to open a Vacation Club account, please call us at (989) 893-2831 or visit any of our branches.